Say it with a watch
Is there anything sweeter than the gift of time? Our incredibly unique COWAN BROWN watches are crafted of sustainable sourced wood, sleek stainless steel markers and luxurious suede band. No two timepieces are the same due to the nature of the distinctive natural wood grains. Stunning red or black sandalwood and maplewood designs. Which watch will he love?
Free shipping within Australia!
Quality, unique, stylish men's watches
Tick, tick, tick. One-of-a-kind men's watches that don't cost the earth. Designed in Australia for our climate and lifestyle, they are all incredibly light and comfortable to wear. FREE delivery Australia wide and presented in a lovely wooden watch case. Practical, natural, beautiful.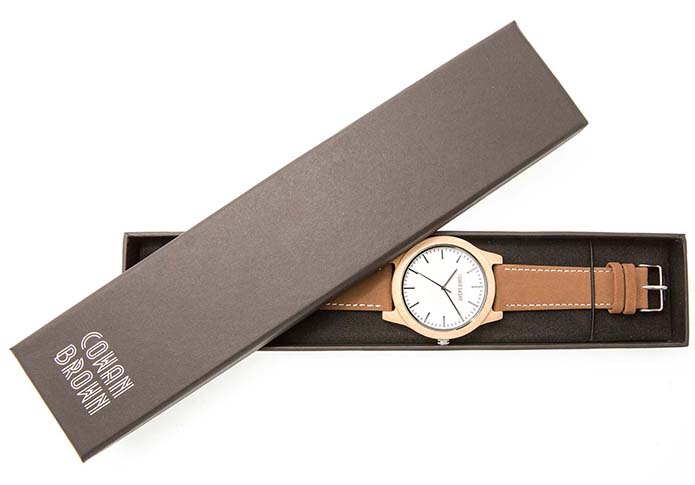 Have questions about our watches?
You can contact the team at Cowan Brown if you have questions, using the form below