Tungsten rings are sleek, stylish and superbly crafted to last.
An increasingly popular choice for men's wedding bands, Tungsten is one of the hardest metals on earth with a lovely weighty feel on the finger. Virtually scratch-proof and premium quality, they're a beautiful gift that keeps on giving. Enjoy our hand-picked collection of eye-catching designs. Which will you choose?
Free shipping within Australia!
Superb Men's Gift Idea
Show him how much you care with a gorgeous Tungsten ring matched perfectly to his style. From highly polished silver to distinctive wooden inlays and striking black Tungsten rings, we stock unique designs with quality finishes at an incredibly affordable price. The hardest decision is which ring to choose! Whatever your selection, he'll love it.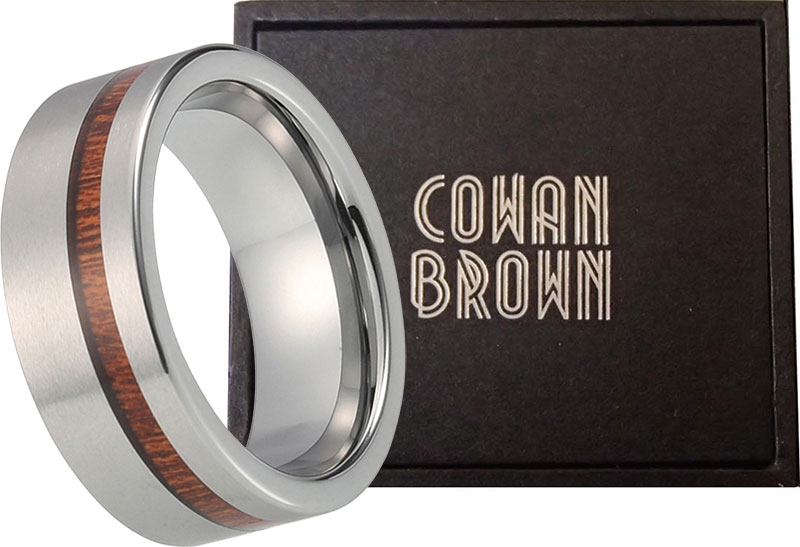 Have questions about our rings?
You can contact the team at Cowan Brown if you have questions, using the form below